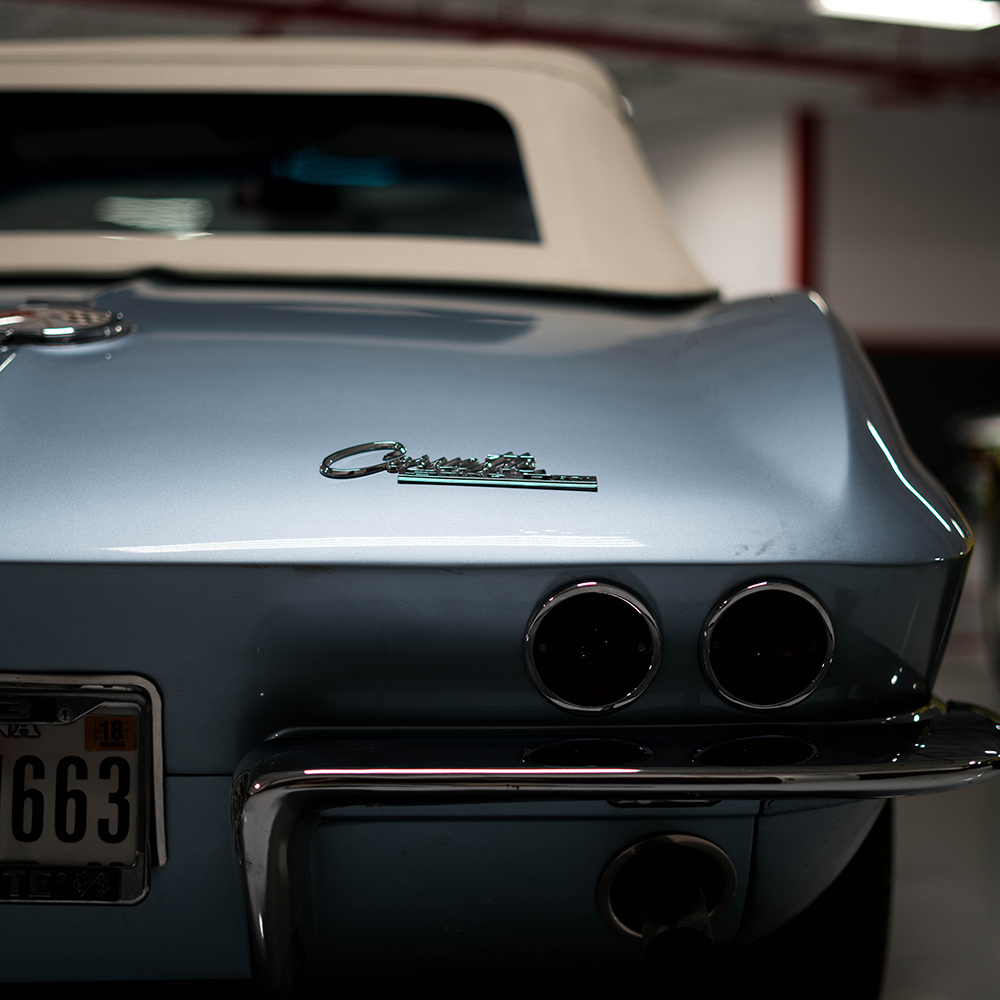 Car Events in the Indianapolis Area
silo
05.15.18 // Club News
A Car Lover's Paradise
Events for every enthusiast in the Indy area.
It's summer in Indiana, and we feel we can make a pretty big claim: there is no better time or place to be a car lover. The days are long and warm, perfect for cruising with the top down, and every weekend offers a car show, cruise-in or festival within driving distance. Oh, and of course, there's that little race at the end of May. (Wink, wink.) Ahead, we've listed some of the best car events in Indiana, plus some resources to help you find a show or a place to connect with other car lovers.
Mecum Auto Auction
This national traveling auction kicks off car season in Indiana. The 2018 event is behind us, but if you haven't been in the past, be sure to check it out next May. You can register as a bidder if you're looking to buy, or just attend as a viewer and see a pretty fantastic variety of cars. Pro-tip: the first couple days are where you'll find the real deals and steals of the auction.
Rev Indy
Gear up for a good cause! Rev Indy is a local event that combines fashion, cuisine and cars – what could be better? The charity event pairs Indy Car drivers with local chefs to offer delicious tastings just feet away from the yard of bricks. Held at the Indianapolis Motor Speedway each May, proceeds from the event go to support statewide trauma care for Indiana University Health, and the IU Health Emergency Medical Center at the IMS.
Indianapolis 500
If you're a car person and a Hoosier, chances are pretty good you've attended the iconic race once or twice. Whether you're lounging in a suite or partying in the Snake Pit, there is no other experience quite like it. There's a reason it's called The Greatest Spectacle in Racing!
https://www.indianapolismotorspeedway.com/
Carmel Artomobilia
If you enjoy form just as much as function when it comes to classic cars, this is the event for you. Celebrating the artistry and design of vintage vehicles, Artomobilia is a weekend devoted to beauty, elegance and class. Register your vehicle for this August event, or just visit downtown Carmel to see breathtaking works of art on four wheels.
https://www.artomobiliaweekend.com/
Frog Follies
If street rods and crazy mods are more your speed, check out Frog Follies in Evansville, now in its 33rd year! Bring the whole family for games, activities, music, concessions and – of course – an average of 4,000 custom hot rods from all over the world!
Auburn Cord Duesenberg Festival
Start making your Labor Day plans now, and don't forget to check out this five-day festival in the self-proclaimed "Classic Car Capital of the World." From auctions to parades, cruise-ins to live music, there's something for everyone in the family to enjoy.
James Dean Festival
The tiny town of Fairmount isn't home to many, but it is the birthplace of James Dean, and it's now the site of an annual car show to rival the best. About an hour north of Indianapolis. The James Dean Festival features fun and games for the family, and lots of opportunities for prizes for registered cars.
http://www.jamesdeanartifacts.com/james-dean-run.html
If you're looking for smaller, more intimate car shows to enter or attend, check out sites like Car Show Finder (http://www.carshowfinder.org/states/indiana-car-shows.htm) or Every Car Show (http://everycarshow.com/events/). There's something going on in the Indy area pretty much every weekend, so you're sure to fill up your season with fun!